Content Management Tools for Automobile Businesses
Incorporate a Content Management System That Makes It Easy to Manage Your Website
Start a Project
Input and Edit Content With Ease
---
You never want the flow of traffic to your website to slow down—posting helpful content, such as blogs, articles, and videos will keep driving people to your site. With our content management system (CMS), making regular updates to your website has never been easier.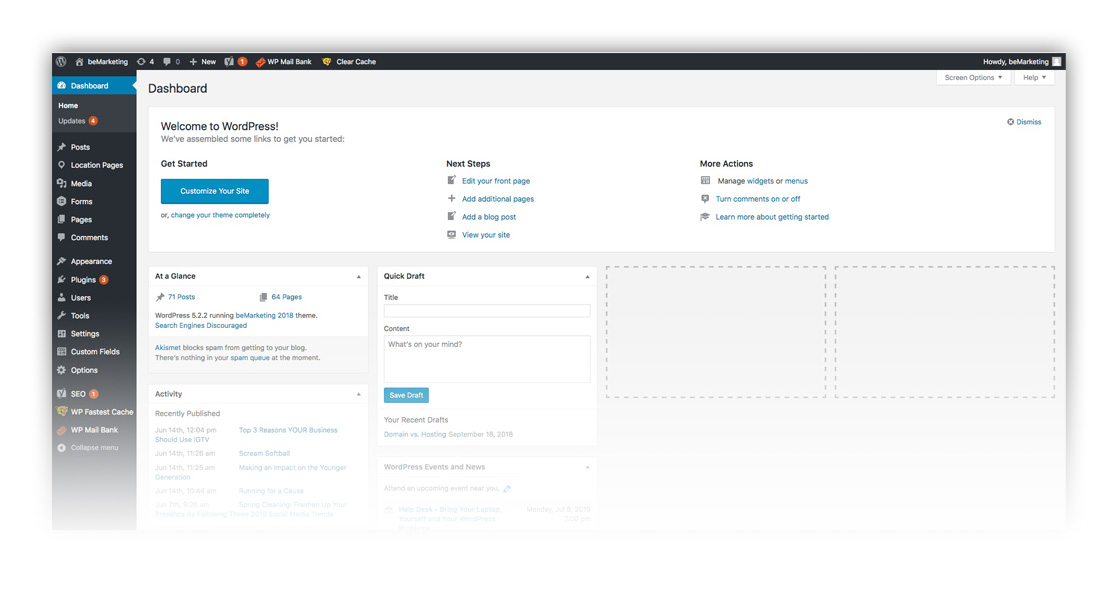 Share Your Message and Promote Your Brand to the World
---
Spend Time Operating Your Business, Not Your Website
---
Quality content is what drives the success, and prospective customers want to see content that proves you're an expert in your industry. Our CMS will make your life a breeze, so you can stop wasting time coding new pages and troubleshooting errors on your site and start spending more time where it matters most—on your automobile business.
Functionality So Easy, Anyone Can Navigate It
---
Manufactured with auto businesses like you in mind, our CMS is all about ease of use, so everyone on your team will be able to buff out any issues or errors. But just because it's easy to use doesn't mean it's not powerful—it can still fulfill all of your content management needs.
Make Life Less Bumpy With Enhanced Efficiency
---
Being in the auto industry, you live life in the fast lane, so why use a content management system that will slow you down and stress you out? Because our CMS is made for the automobile companies, you can take your website from 0-100 in no time.
The beMarketing Difference
You want to partner up with a team who makes it easy for you to make a difference in your business—people who break down barriers and build up results, so you can achieve the highest level of business success. When you join our hive, these are the differences we promise to deliver: