Content Management Tools for Franchises
Invest in a Content Management System That Will Make Managing Your Website Easier Than Ever
Start a Project
Input and Edit Content Without the Hassle
---
As a franchise owner, you need to be able to edit, fix, and update your website at the speed of business. When you team up with beMarketing, you get access to a content management system (CMS) that's easy to use, so anyone on your team will be able to use it. Plus, you'll also be able to post, edit, and remove content in no time, so you can stop wasting time managing your website and start spending your time where it matters most—your franchise.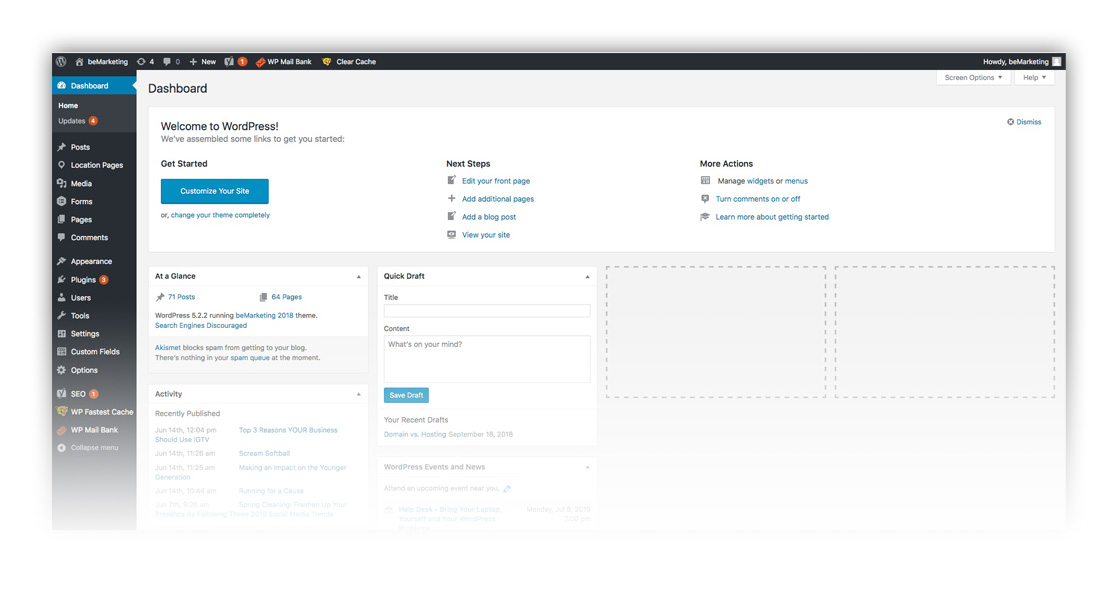 Share Your Message With the World and Let Customers Know You're the Franchise for Them
---
Spend Time On Your Franchise, Not On Your Site
---
With our CMS, you can create, edit, and update your website quicker—and easier—than ever. This way, you can be confident that your website always reflects the quality of your franchise. 
Functionality So Simple, Anyone Can Use It
---
Because our CMS was developed with franchises in mind, it will meet all of your franchise's needs. Plus, it's so easy to use, anyone on your team will be able to resolve an issue, fix an error, or edit content. 
Make Life Easier With Increased Efficiency
---
Working in the franchise world, you're busy satisfying customers' needs, supporting employees, and expanding success, so you don't have time to use a CMS that only adds to your to-do list. With our CMS, managing your website will be as easy as cutting the ribbon for a grand opening. 
The beMarketing Difference
You want to partner up with a team who makes it easy for you to make a difference in your business—people who break down barriers and build up results, so you can achieve the highest level of business success. When you join our hive, these are the differences we promise to deliver: