Content Management Tools for Education Institutions
A Content Management System That Will Make It Easy to Ace Your Website's Content
Start a Project
The Smart Way to Input and Edit Content
---
Being in the field of education, you need to be able to edit, fix, and update content so that your website is always an A+. When you team up with beMarketing, you get access to a content management system (CMS) that's easy to use, so anyone in your administration can work in it. Post, edit, and remove content in no time, so you can stop wasting time managing your website and start spending your time where it matters most—your school.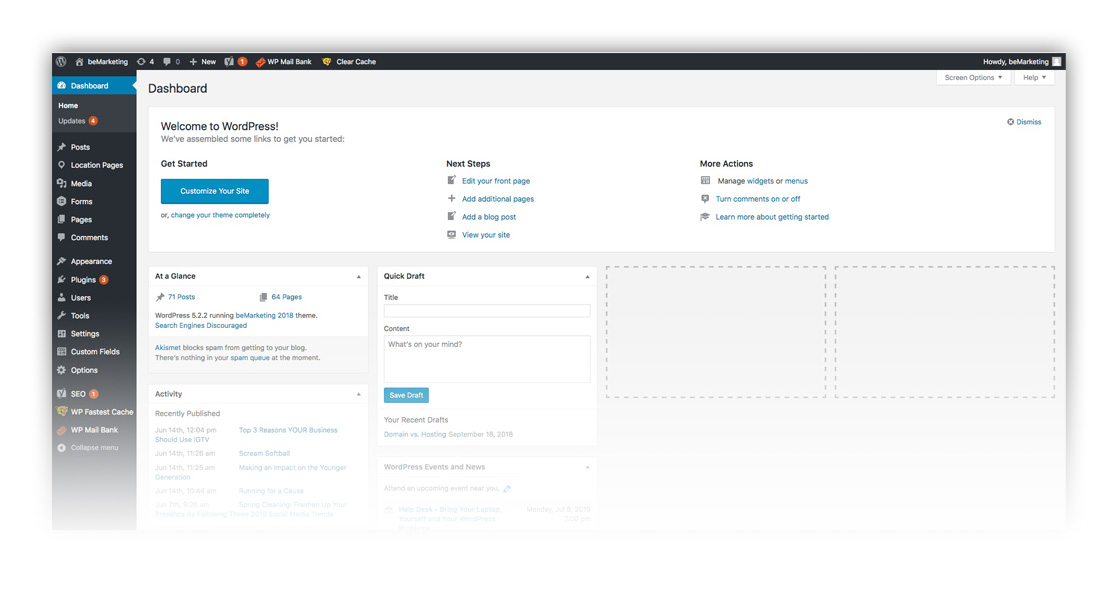 Put Your Best Message on Display and Show People You Care
---
Spend Time Enriching Lives, Not Managing Your Website
---
As a school, you're busy supervising your campus, managing your teachers or professors, and keeping students and parents happy. We'll make creating, editing, and updating website on your content easier than ever, so you can spend less time focusing on that and more time where it matters most—your school.
Functionality So Simple, You Don't Have to Be a Genius to Use It
---
Our CMS was developed with schools like you in mind, so it's easy to use AND it meets all of your needs. So whether you need to address a problem, or you need to have an employee resolve it, you can rest easy knowing that it can easily be taken care of.
Best-in-Class Efficiency That'll Make Life Easier
---
Whether you're a preschool, elementary school, high school, or college, you're too busy working with students and parents to spend time fixing or updating your website. With our CMS, managing your website will be as easy as 1, 2, 3.
The beMarketing Difference
You want to partner up with a team who makes it easy for you to make a difference in your business—people who break down barriers and build up results, so you can achieve the highest level of business success. When you join our hive, these are the differences we promise to deliver:
Our beCurriculum™ is the Key to Success for YOUR Education Institution
The beCurriculum™ is our unique plan that we prescribe specifically for our education clientele. Founded in strategy, backed up by data and injected with creativity, our beCurriculum™ is designed to deliver sustainable growth and profitability.