Content Management Tools for Home Service Companies
Elevate Your Home Services Business with Our Content Marketing System
Start a Project
Content Management That Brings In New Customers
---
You want to keep current and potential customers visiting your website on a regular basis, and the best way to do that is to post helpful content, such as blogs, articles, and videos that prove you're a pro in your industry. With our custom-constructed content management system, regularly updating your website has never been easier.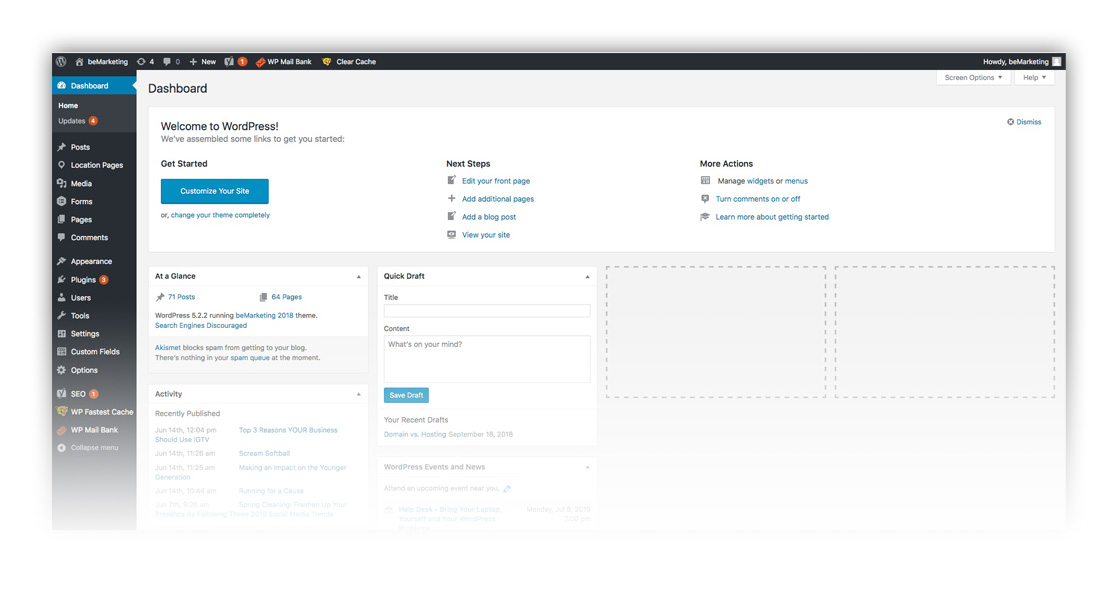 Stop Wasting Your Time Working on Your Website
---
Quality content is what carries a website, and potential customers want to see content that proves you're the best business in your industry. With a CMS built to make your life easier, you can stop wasting time coding new pages and troubleshooting errors on your site and start spending more time where it matters most—on your home services business.
Increase Visibility for Your Website
---
This content management systems enables you to easily build out your content across every digital channel, ensuring that your business and brand will be seen by more people. So just sit back, relax, and enjoy all of the new leads and customers that will start flooding to your business.
The beMarketing Difference
You want to partner up with a team who makes it easy for you to make a difference in your business—people who break down barriers and build up results, so you can achieve the highest level of business success. When you join our hive, these are the differences we promise to deliver:
Our beBlueprint™
Will Land YOU More High-Value Jobs
The beBlueprint™ is our unique plan built specifically for our home services clientele. Founded in strategy, built by data and nailed down with creativity, our beBlueprint™ is designed to deliver sustainable growth and profitability.