Content Marketing & Social Media Management Styled for Hospitality Companies
Go All-In on Customer Engagement and Increase Your ROI
Start a Project
Gain More Customers By Kickin' Back With Them on the Internet
---
Customers are turning to social media platforms for tips, tricks, and advice, and if you're not giving them what they want, they'll get it from your competitors. We'll create high-quality content for you, so you can sit back and relax while we help you strengthen your social media presence, your relationships with customers, and your business.
Bring Your Hospitality to Where Your Customers Hangout, So They Bring Their Business to You
---
Whichever hospitality industry you're in—restaurants, casinos, catering or senior living facilities—we know which social media platforms you need to use—and what content to post—so you can reach the most customers.
Usher More Visitors to Your Site
---
Content marketing and social media management are the dream team for getting more people to your website and grabbing the attention of potential customers.
Nurture Brand Awareness
---
We'll serve up fresh content and engaging social media posts on the reg, so you can get your brand in front of the customers and show them why you're the crème de la crème.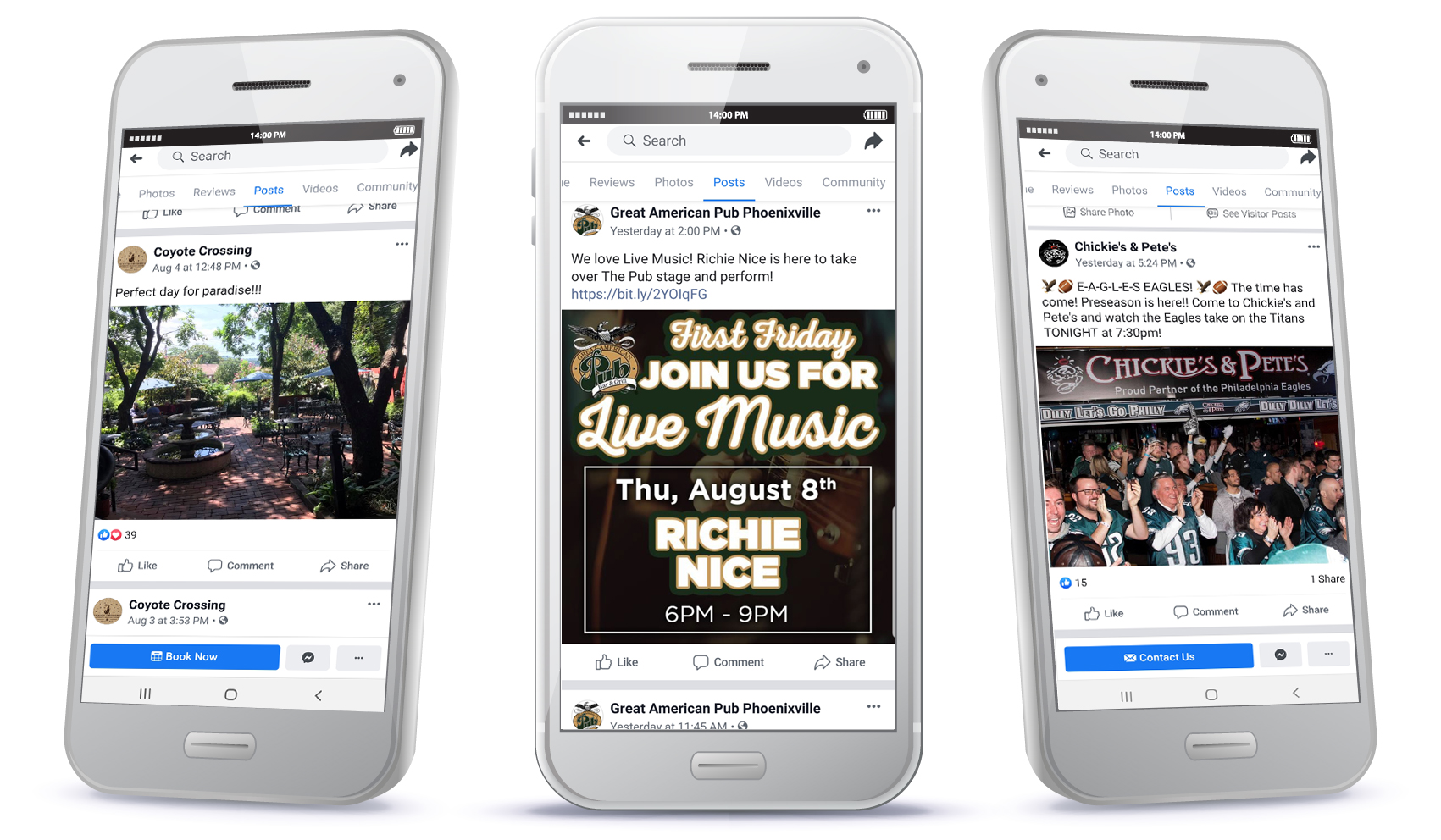 Showcase Why You're the Best in the Industry
---
By posting quality content, you'll show your customers, patrons, guests, and residents that you're the best in the biz. So when they're looking for what you're serving, they'll know to come to you.
The beMarketing Difference
You want to partner up with a team who makes it easy for you to make a difference in your business—people who break down barriers and build up results, so you can achieve the highest level of business success. When you join our hive, these are the differences we promise to deliver:
Our beGamePlan™ Will Help YOU Pack the House
The beGamePlan™ is our unique marketing scheme created specifically for our hospitality clientele. Founded in strategy, driven by data and served up with creativity, our beGamePlan™ is designed to deliver sustainable growth and profitability.